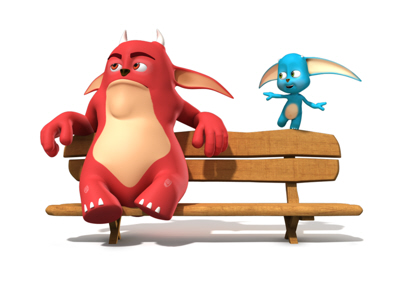 Skills
Voice Acting, English Voice Over, Sound Design, Original Music, Mix & Master
LoopiGugo Synopsis
Loopi Gugo is an award-winning short film created by Joao Sousa. A story about two monsters, Loopi and Gugo, and the only thing they have in common: their love for ice cream. Loopi, a frenetic and very intelligent little blue monster, does everything she can to steal the ice cream from the big and stubborn Gugo.
Just a second, finishing up reading all the fan mail.
OK, let's do this!
Please open up a communication portal or send us an e-mail.
We'll get back to you before you can even spell
Pneumonoultramicroscopicsilicovolcanoconiosis.