izi.TRAVEL – amazing audio guides for every destination
The creation and management of audio guides got a lot easier.
With free mobile apps and a free online Content Management System, izi.TRAVEL is definitely the way to go.
Developed for both individuals and professionals, the platform offers everything you need. No special hardware, programming or technical knowledge required.

No matter the type of content or venue, izi.TRAVEL has got it covered: Museums, Tours or Tourist Attractions.
If you're planning to do a tour, extra options like Playback Type and Category are available.
Audio, video, images and text content supported, taking your guides even further.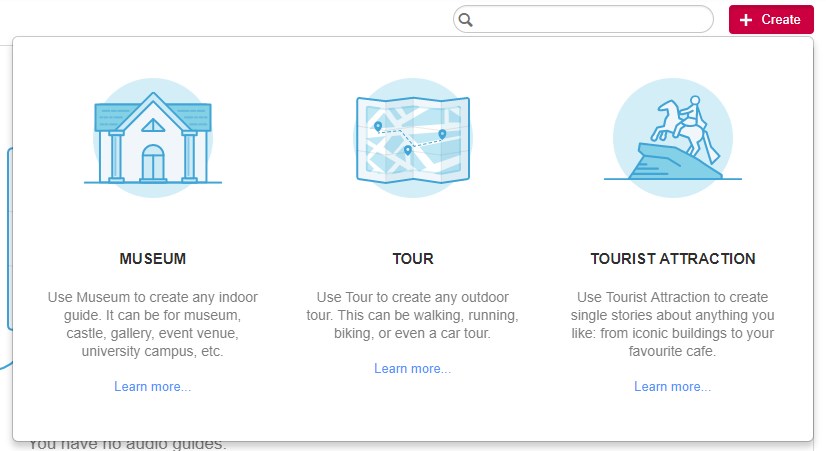 Feel free to invite other users to help out with your profile and content. 3 types of roles are available: Administrator, Editor and Reader.
Plus, you also get video lessons and a bunch of tutorials to help you create the best possible content.
User reviews and visits stats are also available.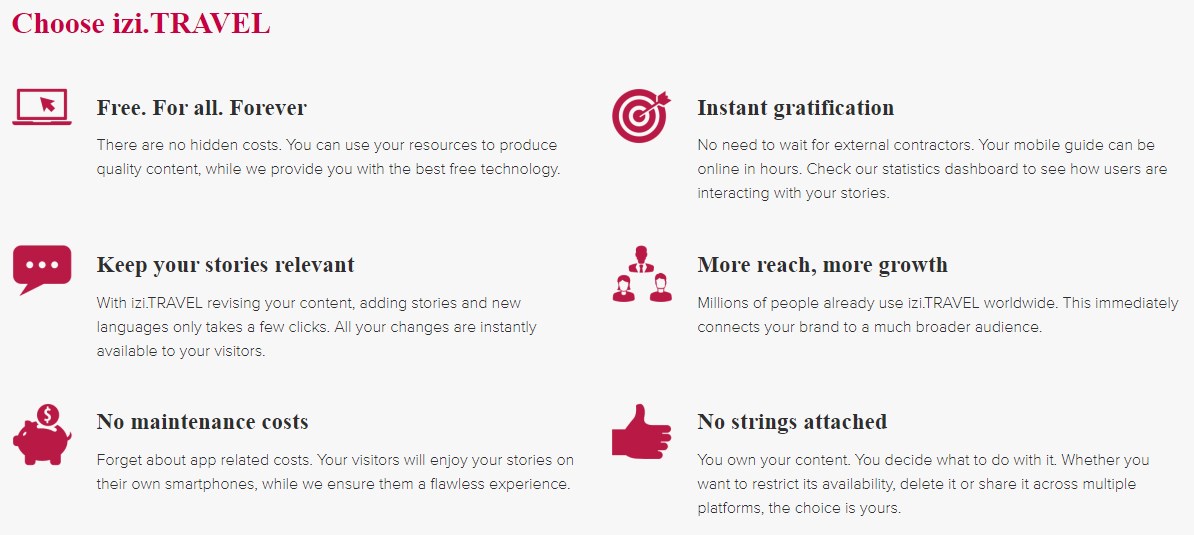 Let's hear it from the horse's mouth, so to speak:
In 2011, we – a team of Dutch innovators – joined forces with a Swiss investor with the aim of connecting cities, museums and their storietys with travellers who wanted to explore the world in a brand new, innovative way: via a global, open and free platform. A bit like Facebook or Wikipedia. Although this idea wasn't anything new, no-one had yet done it on such a large and ambitious scale. (via izi.TRAVEL'S website)
With more than 3 million downloads of their apps, izi.TRAVEL covers 90 countries in 50 languages. And it keeps growing.
Quality Voice Over Recordings
Time for the pitch! Good and enjoyable Audio Guides need quality audio recordings. Luckily for you, we're in the audio recording business.
Visit our Voice Over recordings page and check out how we can assist you.
Just a second, finishing up reading all the fan mail.
OK, let's do this!
Please open up a communication portal or send us an e-mail.
We'll get back to you before you can even spell
Pneumonoultramicroscopicsilicovolcanoconiosis.